Developing a solid social media presence is critical to small business success. When you invest time in creating and posting quality social content, it's important to know how effective that content is in driving measurable business results. You need to analyze clicks, engagement, likes and other tangible data and then modify your social strategy based on this information.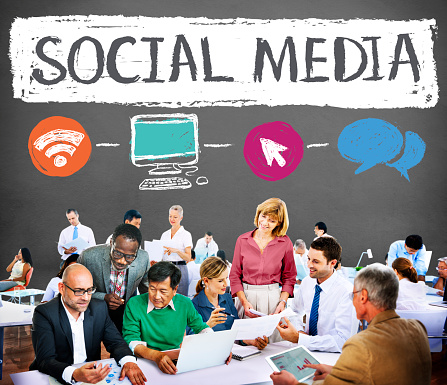 Although each social media site offers built-in analytics, you might want to consider a third-party option that offers more detailed insights. Here are five great social media analytics tools that fit within the budget of most small business owners. Some of these tools offer free plans. Those with fee-based options provide trials so you can test their advanced analytics before purchasing. All fees are accurate as of mid-2016.
1. Buffer
Buffer is a popular social media scheduling tool that also displays detailed analytics. With the Buffer free plan, you can view basic analytics for Twitter, Facebook, Google+ or LinkedIn. For example, Buffer lets you know how many retweets, likes, mentions or clicks each Twitter tweet receives. If you upgrade to Buffer for Business (starting at $99 per month), you can view more detailed analytics, such as charts, tables and engagement analysis.
2. Quintly
Quintly is an all-in-one social media analytics solution that analyzes data from Facebook, Twitter, YouTube, Google+, LinkedIn, Instagram and Pinterest. It offers a free account for a single user that reports on Facebook only. If you want to analyze more than just Facebook or include multiple users, you can upgrade to a paid account, which starts at $129 per month. In addition, Quintly also enables you to analyze your competitors and key influencers on social media.
3. Google Analytics
Knowing how many visitors your website receives from each social site is another useful metric to track. You can do this for free using Google Analytics, available to anyone with a Google account and website. The Network Referral report, for example, provides detailed social traffic information. You can click a specific site, such as Twitter, to see the exact pages Twitter users viewed on your site.
4. AgoraPulse
In addition to social media scheduling, monitoring and contest management, AgoraPulse also offers detailed analytics and reporting. This tool analyzes audience, engagement and brand awareness for Facebook, Twitter and Instagram with pricing starting at $29 per month. AgoraPulse exports this data to PowerPoint with colorful, detail-rich graphics suitable for professional reporting. Free options include a Facebook Page Barometer to benchmark your page performance and a Timeline Contest Manager for Facebook.
5. Iconosquare
Detailed Instagram analytics are Iconosquare's specialty. This tool analyzes your Instagram community, content, engagement, hashtags and competitors and lets you know the best times to post. Iconosquare sends its customers email reports and also enables you to download data for further analysis. Pricing starts at $4.90 per month.
Final Thoughts
With so many options for analyzing your social media results, it's easy to become overwhelmed. To start, check out the free analytics that come with the social sites you use, such as Facebook Insights or Pinterest Analytics. If you need more advanced reporting, decide which social accounts you want to analyze, the metrics you want to measure, and your budget for external tools. Try out prospective tools to determine whether they suit your needs. When you find a tool you like, consider switching from a monthly plan to an annual plan for substantial savings.
Compunet InfoTech is the trusted choice when it comes to staying ahead of the latest social media tips, tricks and news. Contact us at (604) 986-8170 or send us an email at info@compunet.ca for more information.