If you're an entrepreneur, you know just how valuable time is. You also know how hard it is to manage on your own without any help. Thankfully, there are apps out there that can help you with various aspects of time-management, most being efficient and cost-effective.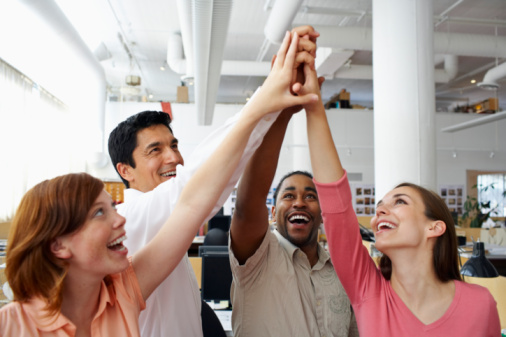 Managing your time doesn't have to be stressful anymore, leave it to technology to relieve at least THAT headache with these 5 powerful apps:
Known to be "Passive-Timekeeping," you won't have to worry about starting and stopping timers every time you change tasks. Chrometa keeps the time automatically as you work – whether it is on a PC, Android, or iPhone – you have your very own timekeeper. Every minute is always accounted for, including when you:
Read and write emails,
Research online, or
Write documents.
Toggl is known for its speed and ease of use; especially built for teams, this application helps you keep track of billable time and your team's productivity. With this efficient app, you're given the ability to Toggl anywhere. Find yourself in a position without WIFI or mobile coverage? No need to worry, Toggl tracks time and offers support offline. Your time entries are always synced in real time and whether you're on a business trip or find yourself in a dead zone, you can rely on Toggl to keep track.
You can also keep your company well organized and your team up-to-date with:
Options to add an unlimited number of projects and clients,
Color-coded projects for ease of use,
Sub-projects,
User-group divided teams,
Time-report shares, and
Billable rates.
With Zirtual, you have your own highly-trained and strategically-picked virtual assistant so you can continue to grow your business without having to worry. Personal assistants can get costly, especially for a small business; with Zirtual, you have the luxury of having your very own personal assistant without all the hiring costs and headaches.
Zirtual's assistants help you with everything from:
Responding to emails, managing calendars and scheduling meetings,
Keeping your contact lists up-to-date,
Dealing with customer service such as airlines and utilities,
Scheduling appointments, reminders and events,
Doing online research, and
Helping with travel and reservations.
Entrepreneurs often find themselves travelling to different cities time and time again for important business meetings due to a lack of locations. With Liquid Space, you'll take comfort knowing there are availabilities in your area, it's just a matter of using this convenient app.
Liquid Space helps you get matched to available and upcoming spaces that suit every kind of business need. Whether you need a quick workspace or prefer longer-term, Liquid Space will help find the perfect location for you.
Concentrate on your meetings rather than their locations when you have the ability to:
Book with ease,
Skip out on the hassle of leases,
Book meeting rooms by the hour, day or month,
Locate offices in any city world-wide, and
Keep in contact and stay connected with their new messenger feature.
Flyp:
As a business owner, sometimes it's tough to separate your personal, social and work life by only having one phone. Rather than submitting to headaches and paying high costs for multiple phones, Flyp has the perfect solution for you.
Flyp gives you multiple real phone numbers for your smartphone; you can use these numbers to private call and text your personal and work contacts separately. International calling is free between all Flyp numbers and no WIFI or data is required.
Finally, you can separate work from personal when it comes to having multiple numbers in one phone, their voice-to-text feature allows you to take calls with ease when you are busy working or just enjoying spending time with your family.
Contact Compunet InfoTech to find out more about how your company can benefit from the best time-saving apps. Call (604) 986-8170 or email us at info@compunet.ca to learn about our managed IT services. We keep you up-to-date while giving you everything you need at a flat-rate monthly fee.