Proper and careful cyber risk assessment and management allows you and your SMB enterprise the long-range assurance needed in order to plan and fulfill your business goals. Optimum security as well as performance tend to walk hand in hand with most IT networks, either because one is an outgrowth of the other, or because it is specifically planned that way. It just makes good business sense to have your IT network evaluated for security risks and optimized for data and cybersecurity, especially in an age fraught with compliance regulations and cyberattacks of all kinds.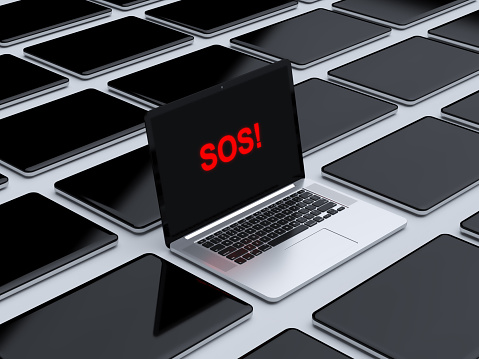 Here are five ways cyber risk assurance will benefit your bottom line:
Using a cyber security framework. Here's a good starting point for any sized business enterprise: Having an effective framework based on the specific industry the company represents. The National Institute for Standards and Technology (NIST) employs a Cyber Security Framework that's been adopted across multiple high-risk industries such as Healthcare, Education, Financial, and Government. The NIST's Framework for Improving Critical Infrastructure Cybersecurity should probably be read by every CIO or CISO in the land.
Having a combination of hardware and software firewalls. There are many opinions on having either one type of firewall or another (hardware or software), and consequently most people fail to see the cyber risk management and assurance that comes with employing a combination of the two types of firewall.
Using antivirus software protection for workstations and servers. Antivirus software has been a mainstay for IT networks from (nearly) the beginning, because viruses act as key loggers by which system hijackers can record everything a person types (like passwords, usernames, and other security authentication). Having antivirus software installed on both servers and workstations puts guards on both doors, giving you extra risk-management assurance.
Protecting cloud servers and cloud computing traffic. This is a biggie. With literally millions of businesses worldwide migrating their servers and data networks to the cloud, having adequate security in place, in the form of firewalls – such as Amazon Web Services' (AWS) web application AWS WAF – gives you comprehensive control over which traffic to block or allow into your web apps.
Prioritize and assess cyber risks within available resources. Sitting down with your department heads and developing a risk assessment plan that prioritizes risks is a good step to take in the process. Say for instance weak passwords and lack of data encryption has been an issue; put that and any others that have been definite issues at the top of the list. Then, analyze your operations to see where other vulnerabilities may crop up and add them next. Potential future cyber risks are next, as planned upgrades using new technologies are taken into account. This will help you manage time and money, eliminating the most emergent risks to the least, in chronological and experiential order.