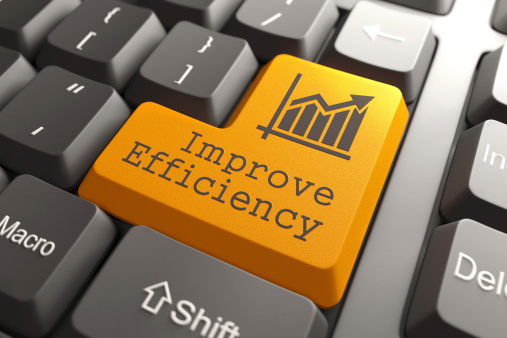 Over time, you may notice that you are being less productive at work. It's a common problem and sometimes you need to change things up a bit. Knowing how you work and doing things differently can make all the difference. Here are the top six tips to make you more productive:
1. Routines and Priorities
Everyone has some type of routine when they first start work. If it is getting a coffee let it be so, but don't forget to plan the rest of your routine out. Start off by checking emails and planning out your day. Don't forget to prioritize what needs to be done and get to the regular tasks.
2. The Office Facelift
That's right, update your office space, especially if you are self-employed or an independent contractor, it could be a huge tax write off. Not only will you be happy to replace old furniture, but don't forget about your computer accessories. A new keyboard and mouse can be more ergonomic and provide you with better results. Some devices even allow you to setup shortcuts for the copy and pasting you do all day.
3. Snappy Credit Card Purchases
Going cash only is an option, but have you ever looked into mobile solutions? Square, a reader for your mobile devices, makes it easy to accept credit cards and provide you with an easy solution. From credit card to your bank account, never worry about missing out on a client.
4. Time Out!
You haven't been bad; your brain wants a break. Don't take it in the final minutes of the day, your brain won't be too happy. Spreading out your work and giving yourself a chance to catch up, mentally, will help you focus throughout the day. Take a few minutes and socialize or take a walk and refill that water bottle. Staying hydrated helps keep you energized throughout the day.
5. Change of Scenery
Actually change up where you work from time-to-time. It's nice to get out of the same environment and enjoy something new, perhaps a lunch at a local restaurant. But, if you are like a lot of people, traffic can be the worst part of the trip. So stop worrying about traffic, check out Waze (iOS, Android and Windows Phone). This app will get you around the city and avoid the most amount of traffic. It's social navigation and thrives off more users.
6. Keeping Track
Do you know how much time you actually spend working? Especially from a home office, it can be difficult to stay focused on your work. Because self-discipline is not always the easiest, look at RescueTime. Providing you with a weekly report, RescueTime will help keep you on track and let you know how long you are on certain web sites for. It even gives you goals for being on distracting content. Best part about this software, they have a free version.
There is more to being productive than just setting up an office environment. Your computers need help, too. Give them the break and energy boost they need to continue on with their tasks. They may not have feelings, but they get slow, old and cranky. Give us a call at (604) 986-8170 or email us at info@compunet.ca. Compunet InfoTech knows what you need to get through your day.