Cyber security has rapidly emerged as one of the top priorities for businesses of all different sizes and specialties. Almost every organization relies on the World Wide Web for business purposes. From online communications to web purchases, data storage in the cloud and the Internet of Things (IoT), it seems like nearly everything is dependent on computers and the World Wide Web. This reliance has spawned a dramatic uptick in cyber security efforts.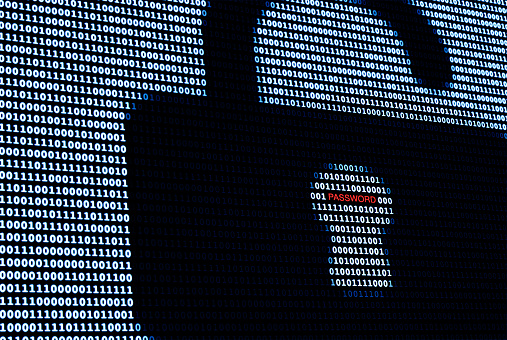 Design Your Cyber Security Plan Today
If you own a business, merely running anti-virus software on your company computers will not suffice as a means of protection; instead, you will need a comprehensive cyber security plan that mitigates risks as much as possible. Creating such an expansive plan will likely require the assistance of cyber security experts who can perform an exhaustive assessment of your organization's digital systems.
Cyber Security Is Not Strictly About Preventing the Theft of Financial Information
The average person tends to associate cyber security with the theft of credit card numbers and bank account information that is used to steal identities. Cyber security encompasses much more than the theft of such financial data. Most businesses store voluminous amounts of information electronically, including financial information along with social security numbers, full names, business agreements, business plans, employee records, intellectual property, business secrets and beyond. Cyber criminals are out to steal anything of value. It is fairly easy to flip stolen information on the black market. Don't let shoddy cyber security create such a problem. Devising a cyber security plan that prevents all types of breaches and explains the appropriate remedies is your first step in warding off an electronic attack.
The Best Cyber Security Plans Are Highly Strategic
Regardless of whom you ask to implement the details of your organization's cyber security plan, the approach should be strategic in nature. A strategic approach should encompass nuanced procedures for the safeguarding of current systems. The plan's strategy should also be designed with posterity in mind. Security issues will undoubtedly change in the short- and long-term because of the inherently dynamic nature of the World Wide Web as well as that of the cyber criminals.
Areas to Key in on
A thoroughly developed cyber security plan focuses on three uber-important areas. The first is fairly obvious: prevention. The plan must entail highly detailed solutions, procedures and policies that will serve to significantly decrease the risk of cyber attacks. The next key area to hone in on is resolution. If your company's network is breached, protocols should be firmly in place to handle the fallout. These standard operating procedures should be clearly defined in your cyber security plan so the appropriate resources can be applied in a timely manner. A lack of resolution will only result in a lingering threat that can't be remedied until extensive damage has occurred. The third key area to focus on is restitution. Your business should be ready to address the results of cyber attacks with clients as well as employees. If clients or in-house personnel lose faith in your company's ability to protect sensitive data and ward off future threats, they will be less inclined to stick around. Reassure them that the problem is short-lived, and your cyber security plan was prepared for moments like this.
We Can Help Build Your Cyber Security Plan and Implement Its Attack Prevention Strategies
Compunet InfoTech is the trusted choice when it comes to staying ahead of the latest information technology tips, tricks, and news. Contact us at (604) 986-8170 or send us an email at info@compunet.ca for more information.