Google isn't exactly a small business (understatement of the year, right?).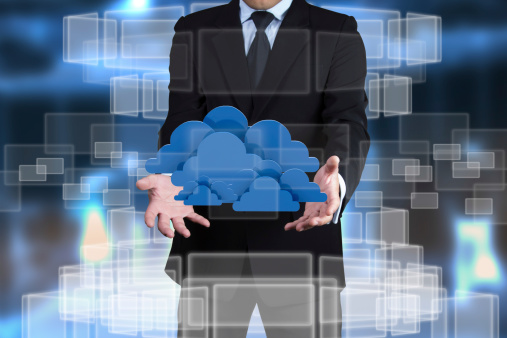 That's why so many people seem to have horror stories about being unjustly banned from Gmail. While the majority of the people who get barred from the service deserve it, there are also thousands of people that get locked out of their accounts for accidentally violated some minor rule in the ToS. Something as small and simple as emailing a few people you don't actually know might be enough to get you banned.
Get locked out of your account unfairly and your first course of action will likely be to contact Google and try to explain your situation. Good luck getting Google to care… they're big enough that they can upset a few thousand users without any real consequences. To them, a ToS violator is a ToS violator is a ToS violator.
Sure, you can just use another one of the many email services that out there… but you likely use your email inboxes as a sort of storage solution in addition to a messaging service, so getting locked out of your Gmail account means losing access to vital information.
The following 3 programs will ensure you always have that information, even if you are locked out.
Gmailkeeper
Despite not receiving any updates for over 4 years now, Gmailkeeper remains one of the most effective ways to backup up your Gmail data.
How much does it cost? Well, there's a free version that allows you to back up to 300 messages, and it's compatible on Windows 2000, 2003, XP, Vista, and 7. For $20 a month you get unlimited storage and access to a help desk for support.
Gmail Backup
You have to respect a name as simple and accurate as "Gmail Backup". It's tempting to try to dress up software with names intended to sound intriguing (but actually turn out pretentious), like whatever art house goon at Apple decided that 8 straight iterations of OS X should be named after jungle cats ("Panther", "Tiger", "Leopard", "Snow Leopard", and so on).
But "Gmail Backup": that's some straight shootin' you can really appreciate right there.
Anyways, this app will allow you to back up your email data, and it also makes it easy to transfer that data to a new account should you get locked out of your original account. Gmail Backup is available on Windows, Mac, and Linux machines.
Gmvault
This app appears to be difficult to set up at first, but don't be intimidated by the initial installation screen. It looks like a command prompt, and there are a couple lines of code you already there that you don't understand. But it's a lot easier than it looks: all you have to do is copy and paste a single line of code and plug your Gmail address in, and then you're good to go.
Gmvault is available on Windows XP, Vista, and 7, Mac OS X, and Linux.
Contact us at (604) 986-8170 or info@compunet.ca for more information about how we will protect your data, Gmail or otherwise.