Feeling Uncertain About Your Existing IT Provider?
Don't Be Afraid to Make a Change!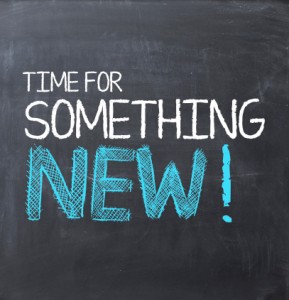 When you're relying on an outsourced IT company for the management and maintenance of your information systems, it's vital to ensure they're offering exactly what you need – from exceptional client service to a wide range of services that work for you and everything in between, such as:
Proper, consistent communication without confusing tech-talk
Timely response to questions, concerns, or requests for support
Knowledge regarding various technologies you're using
If you feel something is missing and you're feeling uncertain about your existing IT provider, don't be afraid to make a change! The truth is, switching IT providers gives you an opportunity to start fresh – letting you better align your technology with your goals, and ultimately, get a new perspective on the way you're using technology.
Switching IT Providers: One of The Most Effective Ways to Enhance Efficiency Throughout the Workplace!
Switching IT providers is one of the most effective ways to enhance efficiency throughout the workplace, as long as you choose the right company to take over the management of your systems. Here are a few vital factors to consider when switching IT providers:
Experience with various technologies: Make sure you're choosing an experienced IT provider with technicians who are well versed in various technologies – serving various industries.
Testimonials and other social proof: Ask to see existing client testimonials and case studies as this gives you an idea of the experience other companies have had with the IT provider.
Clear communication at all times: Make sure the IT provider communicates clearly at all times – there's no such thing as over-communication, so they should be speaking with you regularly.
Ready to switch IT providers? Contact Compunet InfoTech at (604) 986-8170 or send us an email at info@compunet.ca for more information. We're here to make the changes more comfortable – answering any questions or concerns you might have.