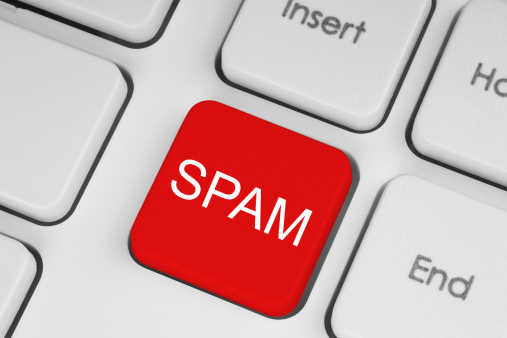 A Quebec company that's been accused of disregarding Canada's anti-spam legislation is about to be hit by the CRTC with a $1.1 million fine. Compu-Finder, a Quebec-based corporate training company, has 30 days to contest the ruling. The case marks the first time ever that the CRTC has tried to impose a financial penalty under Canada's anti-spam law, which just came into effect this past July.
The company, according to the CRTC, sent commercial emails to consumers without their consent and didn't allow receipts to unsubscribe from the mailing list. Four alleged violations of the law between July and September of 2014 were the bases for the investigation.
Spam Complaints
When people tried to unsubscribe, they found they were still getting the emails. Even those who made the efforts to contact the company directly and asked to be removed from the mailing list had no luck. Basically, Compu-Finder made absolutely no effort to change their business practices despite being asked repeatedly.
The CRTC says they've received more than 245,000 complaints since the first phase of the anti-spam law kicked in last year. On average, consumers are submitting around 1,000 complaints to the CRTC every day. Compu-Finder got flagged for investigation because it was found that they accounted for more than a quarter of the spam complaints related to training companies.
Compu-Finder was notified about the CRTC investigation and given the time and opportunity to come into compliance but still failed to do so.
Complaints Date Back Several Years
Spam complaints about Compu-Finder date back several years before the new laws went into effect. Blog posts found as early as 2008 on the website of a Montreal newspaper called Le Presse detail several attempts to stop emails from the company.
Currently the CRTC has no figures on complaints that have been filed under the second phase of the anti-spam law which involves computer programs, malware and spyware, which just came into effect in January.
To stay up-to-date on the latest breaking IT and security news contact Compunet InfoTech at info@compunet.ca or by phone at (604) 986-8170 .