Experts Claim Cybercrime Will Increase In 2015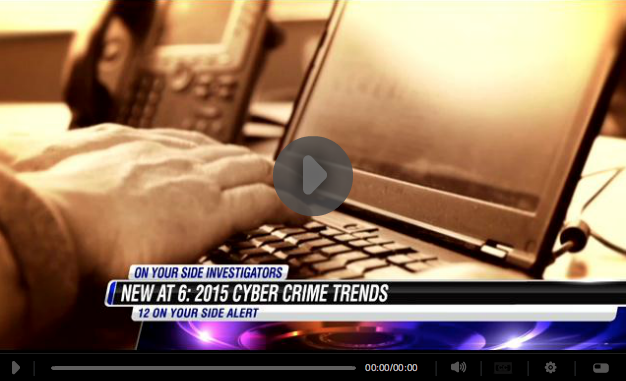 Watch a special report from WAFB in Baton Rouge.
The constant threat of cyberattacks and major hacks means that your business needs to be more aware than ever of your security procedures. 2014 saw several highly publicized hacks, many of which did damage to major companies. So what's ahead for 2015? Experts say that hackers are more sophisticated than ever and their targets will only get bigger.
It's easy to forget because of how often and hastily we do it, but our credit card numbers, personal info and private photos are technically all over the internet. Personal and business procedures require we interact online, so it's nearly unavoidable. Even when we're constantly changing passwords or taking precautions with online activity, there are always threats – cybercriminals work quickly, and can do a lot of damage in that small amount of time.
Senior Security Researcher at Kaspersky Lab, Patrick Nielsen, says that they're expecting cybercrime to escalate even more than it has in the past – both the number of attacks and their sophistication are increasing. Nielsen pointed to financial institutions as likely targets, stating that they've seen automatic teller machines become targets already. As for new targets? Nielsen expects virtual payment networks to take a hit as they've been growing in popularity.
A potential problem is that some technologies come out having already been tested and found secure, while others are introduced with little testing making them much riskier. More than ever we need to pay particular notice to where we're feeding our information.
While we continue to try to combat their efforts, hackers keep getting smarter and more ambitious. Experts say cyber criminals are now going after individual users in order to get to larger corporations. How? E-mails can be sent to employees made to look like they're from the office – in reality, once a link is clinked your computer can be turned into a total zombie, infecting the entire network and putting data at risk.
The best protection, it seems, is to understand and implement the simple things. Using different passwords for every account, for example, and checking out links before clicking on them. The steps are so simple, in fact, that people seem to outright ignore them. Newer methods like two-factor authentication are also extremely helpful.
For more security tips and to learn how to keep your company protected from hackers and emerging cyber-threats, contact Compunet InfoTech at info@compunet.ca or by phone at (604) 986-8170 .