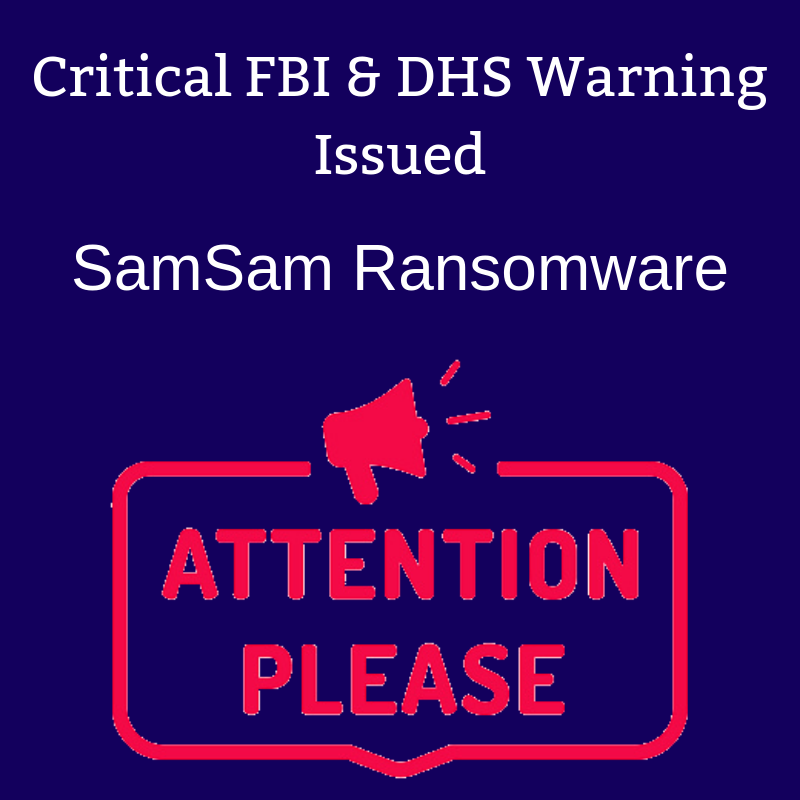 The FBI and Department of Homeland Security (DHS) have issued a vital ransomware alert for the SamSam ransomware also known as MSIL/Samas.A.
The FBI and DHS alert, issued on November 3rd, 2018 describes how hackers armed with SamSam ransomware have targeted multiple industries, including some within critical infrastructure. Those victimized by SamSam have been located predominately in the United States. However, some international attacks also occurred.
This alert comes few days after the Justice Department charged two Iranians as the masterminds behind the recent SamSam ransomware attacks.
Read more about this critical FBI and DHS warning.
Stay tuned to our blog for more information.
Performance-driven professional with 20+ year record of demonstrated success driving significant growth in sales and revenue for products and services. Identify market needs and implement innovative strategies to capture new business. Engaging and articulate presenter with a talent for delivering winning product and sales presentations to a diverse client base.