Don't Be Surprised When YOUR Network is Hacked – Leaving All of Your Sensitive Data in the Hands of Cybercriminals!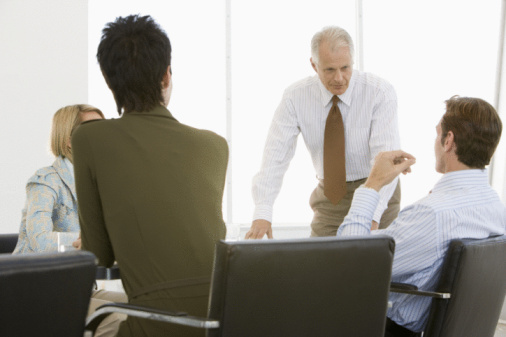 Most large companies already understand the importance of an IT policy, but unfortunately, despite all of the recent data breaches making headlines, many small to midsize businesses continue to operate without an IT policy to keep them safe. We've seen it time and time again: small to midsize businesses think there's no need to implement an IT policy.
Why? Because "hackers don't target small to midsize businesses!" but the truth is, hackers most definitely DO target small to midsize businesses. After all, it's common knowledge that small to midsize businesses tend to lack the proper security measures to protect their employees and data.
If you think there's no need to implement an IT policy, think again. Here are 3 great benefits an IT policy can bring to YOUR business:
Use information technology more effectively: A proper IT policy helps you guide your employees on the most important best practices pertaining to repair, training, and support, in order to help you get the most of the technology you've spent a lot of money on.
Keep your data confidential: Similar to most businesses, you're probably storing sensitive customer data that must be kept safe – and a proper IT policy will detail how sensitive data should be handled to give you, and your customers, more peace of mind.
Control your IT budget: You never want to spend more money than necessary, right? A proper IT policy outlines procedures such as when to purchase new equipment, how to take care of and maintain current equipment, and much more – keeping you in control of your IT budget.
Feeling excited about implementing an IT policy yet? You should be! When you're creating an IT policy, it's important to consider a few important factors:
Email usage: How should email be used to avoid potential security threats? Discuss current phishing techniques and how to determine if something is spam or not – and make sure employees know the importance of encrypting sensitive data before emailing it.
Network security: Your network is the gateway to your business; so it's important to outline password best practices, the importance of applying updates, as well as the importance of running anti-virus software on a regular basis.
Internet usage: Are you sure your employees limit their Internet usage to business related activities? If not, outline the importance of using the Internet for business related activities only – and discuss inappropriate vs. appropriate website browsing and the security threats related to inappropriate websites.
Still have questions about implementing an IT policy? Go ahead; ask our team of IT experts! Give us a call at (604) 986-8170 or send us an email at info@compunet.ca. Compunet InfoTech understands how critical an IT policy is – and we're here to help you keep your business, personnel, and data safe.