Facebook ads allow event planners to use a direct marketing approach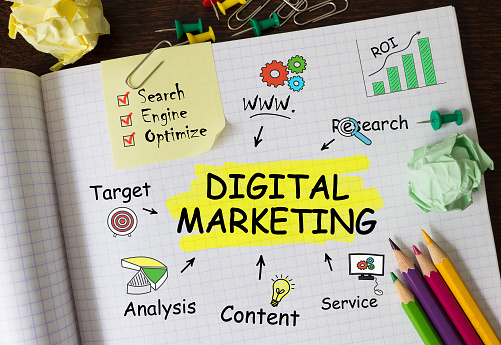 Social media has outpaced other media platforms to such an extent that hard copy newspapers and magazines are becoming more and more rare with each passing year. Our pervasive use of devices has swelled the coffers of e-businesses with ad dollars. Facebook may be king of the heap because it brings together the gold standard of social media with an unparalleled ability for event planners and promoters to directly target audiences with laser precision.
Create an Event
One of the primary things that Facebook provides advertisers is the ability to control their message. Event planners and promoters often begin by creating an event that can utilize eye-catching graphics and a descriptive narrative.
A public event automatically places your event into Facebook. Once built, you can begin to target potential event-goers. The first level will be your friends, and they can invite their friends to the event. Before you invest a dime into the Facebook market, it begins to organically populate.
Now you can create a paid ad and target those most likely to attend your event. The key to success for events is to select "raise attendance at your event" as the objective.
Target Area
The first filter will help refine the location. Choose the city, town, state or country the event will be held and decide on a radius that people are likely to travel. For example:
Local Shows: Radius of 50 miles or less is an appropriate expectation for drivers.
Regional Level Events: An A-list artist may draw people from about 100 miles. There are super fans who travel further. However, saturation in a high percentage area may make better use of your resources.
National Acts and Festivals: Consider your radius regarding how far people will travel and if event-goers would stay overnight or for a weekend. Most major events should target about 500 miles. However, running multiple ads that specifically target super fans is also an option to go wider. For this level, you can target by state and add as many as you need to achieve a radius.
Age and Gender
The idea of promoting to "everyone" isn't a good one. Events and concerts have an appeal to an age concentration. While old and young alike attend, there's a core age range. Facebook outpaces traditional media with this targeting option. For teen idol concerts, you can cap the age range of 12 to 19 years old. For classical music, perhaps an older crowd. For men's or women's events, you can make the ads gender specific. These filters allow you to bypass wasted social media placements and put your ad squarely in front of people who are more likely to buy a ticket.
Interests
The ability to select the "interests" of a potential event-goer may be the most amazing thing about Facebook advertising. For example, if you have a Garth Brooks or Madonna concert, you can target specific fans. That can be extended to interests such as country music or pop music. Adding similar artists also targets the same pool.
Frequency
Another thing that sets Facebook apart from traditional media is the ability to manage ad frequency through the "Budget and Schedule" filter. By choosing the lifetime budget option, event planners can define a start and end date and frequency-hours by shading in a time grid. It works much like radio campaigns, except you don't pay more for prime-time exposure.
Facebook's ability to deliver highly targeted advertising on its platform makes it perhaps the best social media platform for promoters and event planners because of its tremendous ability to focus on a target audience.