As technology evolves, so does the impact on our personal lives. To some, more apps means more time spent staring at a computer or smartphone, and less time spent with the ones we love. This couldn't possibly be further from the truth. Yes, the times are rapidly changing as a result of technology, but if you feel that technology is to blame for your over-worked and overstressed life, then you're not properly taking advantage of all it has to offer .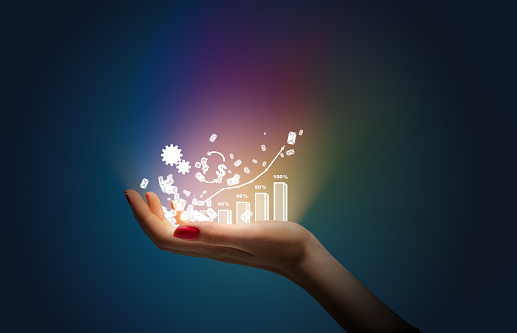 We need to STOP looking at technology as the downfall of humanity, and start viewing it for what it really is: a means to improve our lives. Here are 6 simple ways to get the most out of your life through the power of technology:
Get where you need to go faster:
Did you know that a recent study found that commuters who spend 45 minutes or more in transit to work, are over 40% more likely to get divorced than those who spend less than 30 minutes in transit? Work should never affect your personal relationships, especially when there are countless ways that technology can help you better manage your time.
Apps such as Google Maps or Waze will help you find the best and fastest possible route to your location while avoiding time guzzling traffic jams. This type of technology allows you to save valuable minutes that could be used spending time with your loved ones, or even engaging in some of your favorite hobbies and activities.
Boost your productivity:
Yes, it's true that productivity and technology don't always get along, which may be how you happened upon this article in the first place. But when used properly, technology will serve as your productivity secret weapon.
Take Evernote for example. This app syncs all of your notes, to-do lists, and general reminders across all of your devices, in order to ensure that your important tasks are never overlooked. An app like CloudOn will help you to enhance your productivity by creating documents across Microsoft Office platforms on the go.
Streamline your news consumption:
Think back to starting out your day with the newspaper.  There was a good hour of your day gone already. Luckily, technology has given us ways to view news and information faster than ever before, and in a more organized and digestible way at that.
The multisource video news service Newsy is a great example. It analyzes world news for you and creates short (two-to-three minute) streaming video clips. Another option is Theskimm, a daily newsletter that simplifies headlines. This allows for less time spent sifting through and consuming lengthy articles that do not apply to, or interest you.
Save money:
This is something that everyone wants. Being able to budget, balance the checkbook, and save money, without wasting countless frustrating and mind draining hours doing it. But thanks (again) to technology, there are numerous ways to keep your budget in check, and find ways to get more for your money.
Sites such as Kayak give you the means to find cheaper flight booking options, so you can finally go on that vacation you've been wanting, and more than likely, needing. Remember, you must give your mind and body a break if you want to maintain your productivity and be able to perform your work tasks effectively!
Cut normal tasks in half
Remember when a movie night with your family meant traveling to the video store, walking through endless aisles of movie selections, and then waiting in line to rent them? Today, setting up for movie night takes only minutes with options such as Netflix or HULU, you don't even have to leave your house!
Important errands, such as grocery shopping, have also been made easier thanks to services like Peapod, who will deliver groceries straight to your door, thus reducing the time spent traveling to the grocery store and waiting in long checkout lines.
Find the best purchase options
Before technology, we were forced to put our hard earned money into new or existing products and services that we knew next to nothing about. Today, there are numerous unbiased online review sites for every product, service, company, or experience there is. This allows us to save both time and disappointment by being able to go with the most favorable options.
Sites like Yelp and Tripadvisor mean that you never have to spend money blindly on products or services that you know little about. This means fewer dinners ruined by poor food and service, and more time enjoying life.
Compunet InfoTech knows how to help you make the most of technology. Call us at (604) 986-8170 or send us an email at info@compunet.ca. Book your introductory consultation to find out about our managed IT services now.