In the world of business, you can never be too prepared for unforeseen disasters which can set your IT systems back, and consequently your ability to do business as well. Classically, business continuity disaster recovery (BCDR) was laborious, complex, and even unreliable. With virtualization like cloud backup and other IT solutions that make your business virtually disaster-proof, you can do business with the peace of mind that should things like the Fort McMurray fires, Winnipeg floods, or Quebec train wreck occur–you will still be online, data-prepared, and ready to go.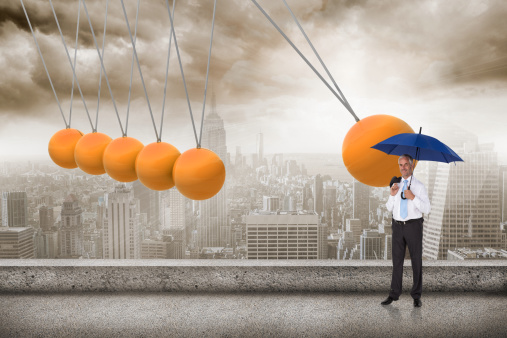 Canadian Small Business Owners Are Most Vulnerable
If you are the owner of a small-to-medium sized business, you are especially vulnerable to these little unforeseen hiccups that occur from time to time. We don't like to think about it, and just plod ahead with our workday tasks, but somewhere out there on the future horizon lie events beyond our control which threaten our very livelihood. This is why your IT backup solutions forbusiness continuity disaster recovery is so key to your operations and success. Imagine if you were doing business in Fort McMurray and didn't have IT backup for BCDR, and you had to flee with just the clothes on your back, and your office burned to the ground. If you had cloud backup of data and a full BCDR planning, you could just make the insurance claim on property loss, re-open your office in another location, and begin doing business again within weeks. In fact, full IT backup solutions for BCDR islike an insurance policy for your intellectual property–and one that doesn't fail you when tough times hit.
Some of the best reasons to have full IT backup planning for business continuity/data recovery are:
Allows you to thwart disaster where it strikes hardest
It's Better than having a commercial insurance policy on your intellectual property
Guarantees your IT data will not be lost when all else is
No indeterminate stoppage of your livelihood, which can be fatal for many ventures
A smart business idea that keeps your business running–disaster or no disaster
Good Disaster Planning is Good Business
Indeed, having full business continuity data recovery readiness and planning in place is like having spare tires in the trunk and extra five-gallon gas containers when your car blows a tire and/or runs out of gas way out in the Outback. You want to have that extra guarantee and peace of mind, and not fly in the face of potential disaster when you are trying to keep a good head for business on your shoulders and a livelihood going. It's not just good for business, it's good for your SME staff and corporate culture for them to know that should something like the Fort McMurray fires strike, their livelihoods, too, will be ensured.
Investing in IT Backup Solutions for a Smart 2016
If you own a small business in Vancouver and are heading into 2016 vulnerable to data loss (natural disaster or no disaster), you may want to reconsider your approach to doing business in a decade when "New technologies and business philosophies are driving revenues in the modern business landscape". You don't want a 404 screen to pop up for a newly-signed client, or have to call a client and make the same speech twice because your CRM platform has no entity management. And, you don't want sales and staff morale to plummet due to these snafus caused by regular business continuity errors. Whether planning for disaster or just keeping the wheels on your venture rolling–business continuity disaster recovery just makes good sense. Compunet InfoTech is the trusted choice when it comes to staying ahead of the latest information technology tips, tricks, and news. Contact us at (604) 986-8170 or send us an email at info@compunet.ca for more information.