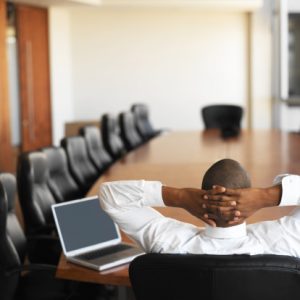 New technologies and business philosophies are driving revenues in the modern business landscape, and your investment in them will determine your place in the 21st-century market. Here are just a few of the ways that investing in IT will help your business in 2016 and beyond.
Real-Time Project Management
Agile portfolio management and process analysis give you the ability to redirect efforts in your business quickly based upon the new whims of your client or in response to unexpected events. The modern consumer expects instantaneous service, and whether they are right about their needs or not, they have too many choices for you to worry about if the changes they want are justified. A priority in your network should be placed around agile development or one of its older cousins, the waterfall. In order to incorporate this, you need a stable system with interdepartmental reach that can also synchronize quickly with the standard software/hardware in your industry.
Data Deduplication and Entity Management
Making sure that your customer records are up to date and properly managed helps you both on the supply side and the customer-facing side of your business. First of all, you gain the trust of your customers when they know that you are organized enough not to send them three emails for the same campaign because your records have duplicates everywhere. Your salespeople will maintain a higher morale, because they will not have to worry about apologizing for calling the same customer twice with the same pitch because your CRM platform has no entity management.
Your IT system functions off of the data within it, and if you have a property managed CRM platform, your entire system runs more efficiently. Stable IT is also necessary to protect the records that your customers trust you with. You may avoid huge insurance and legal costs with the right IT security and infrastructure, costs that would otherwise take your business completely under.
Platform Stability
Once a customer decides to invest in your products and services, nothing is more frustrating than a 404 screen. Investing in IT ensures that you do not lose the customers that your marketing efforts bring in. It is 90 percent more expensive to get a new customer than it is to maintain an old one, and a stable platform helps to save you this 90 percent.
You also give yourself room for improvement with a stable platform. The less time that you have to spend making adjustments to your internal workings, the more time you get to spend with your customers in the field and on social media. MarketWatch reports that you need to be on social media at least six days a week in order to maximize sales, so invest in the IT stability that will allow you to do this.
Marketing
If your platform cannot keep up with the consistent changes in the major search engine algorithms, then you will lose the visibility and the ubiquity that you need to establish your brand. This has as much to do with your IT as it does with the keywords that you choose. Do not let your IT end up as the bottleneck while the thousands of dollars that you are spending on SEO, SMM, Facebook ads, Pinterest pictures and Twitter visibility go to waste for no good reason.
Compunet InfoTech is the trusted choice when it comes to staying ahead of the latest information technology tips, tricks, and news. Contact us at (604) 986-8170 or send us an email at info@compunet.ca for more information.