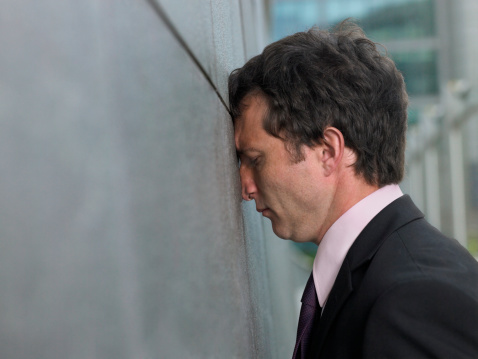 STOP THROWING AWAY YOUR HARD EARNED REVENUES BECAUSE YOUR COMPUTER NETWORK WAS SETUP BY SOMEONE THAT DIDN'T KNOW WHAT THEY WERE DOING! Simple enough!
Don't Worry! Your IT experts are here. We will fix that horrible IT network you have and put everything right.
You Can Maintain Your Good Reputation & High Profitability With Reliable Information Technology Services from Compunet InfoTech!
Don't take chances – Compunet InfoTech offers the reliable information technology services necessary for law firms to maintain their good reputation & high profitability. To learn more, or to schedule a no-obligation IT assessment, give us a call at (604) 986-8170 or send us an email at info@compunet.ca.
In the modern legal industry, the role of information technology services must be viewed from an efficiency and cost-savings perspective – enabling attorneys to work more efficiently while spending less time on routine tasks and more time on income-generating tasks.
So what happens when attorneys are wasting time trying to resolve technology troubles or fix slow-performing computers? Well, your most valuable resource is time – when time is wasted, profitability slows down and client confidence comes to a complete halt.
As the economic climate evolves and client expectations increase, your law firm depends on reliable information technology to help you and your staff members stay ahead of changing requirements. Fortunately, our team of legal IT experts offers the most reliable information technology services to help you:
Maintain accessibility & mobility using our cloud solutions to give you and your staff members access to data and applications, whether you're in the office, at home, or in the courtroom.
Safeguard sensitive client information through managed anti-virus and firewalls, as well as data backup and disaster recovery, in order to keep your sensitive client information confidential and safe.
Communicate with clients in a reliable and affordable manner via our VoIP business phone systems designed to reduce costs while ensuring reliability at all times.
Keep your staff productive as a result of our remote and onsite IT support, wherein we address all of your IT-related questions, concerns & issues to eliminate disruption & downtime.
Your law firm deserves the most reliable information technology services available – and that's exactly what we offer! To learn more, or to schedule a no-obligation IT assessment, give us a call at (604) 986-8170 or send us an email at info@compunet.ca.
Performance-driven professional with 20+ year record of demonstrated success driving significant growth in sales and revenue for products and services. Identify market needs and implement innovative strategies to capture new business. Engaging and articulate presenter with a talent for delivering winning product and sales presentations to a diverse client base.