A recent phishing, or click-bait scam involving an expired domain of a popular wireless tech website underscores once again how vigilant we all need to be when navigating the web and clicking on URLs. The "popular" website is Rogers.com (the safe domain!), which sells a variety of wireless technology goods and services, and which, in a kind of monumental oversight, allowed one of its domains, myrogers.com, to expire. This allowed a Hong Kong scammer to pick up the expired Rogers domain and set up a click-bait trap which informed Rogers visitors that they have been selected to participate in a survey about their Rogers experiences, with the chance to win $120 in prizes. Unwitting Rogers customers who thought they'd do a quick survey and win some prizes, turned out to be would-be victims of just another phishing scam, however. The click-bait trap it then becomes gathers information about users, like their IP addresses, which then can be used to manufacture pop-up messages via adware or malware, designed to look like an urgent message from your ISP – which they can determine, based on your IP address.
This is mainly the fault of Rogers.com, which unbelievably allowed their myrogers.com domain to expire, which caused inconvenience for their many customers who had the page bookmarked, as it was where all their account information was. The individual or outfit in Hong Kong knew full well what they were doing when they saw that the popular wireless tech retailer's domain had expired, grabbing it up immediately in order to capitalize on its popularity through less-than-ethical means. (Note to popular websites: Be sure to renew those domains!)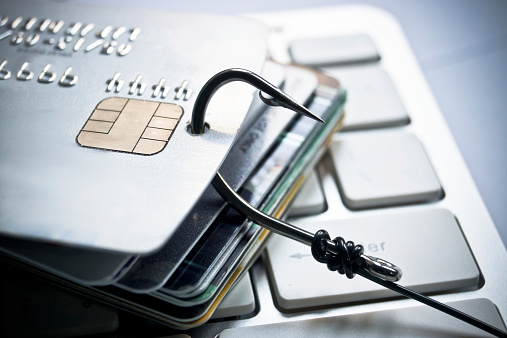 For Better Link Safety
What this all highlights is how careful we all must be when navigating the Web or clicking on what we think are familiar URLs. The more Web-savvy among us may have a well-trained eye when it comes to discerning URLs and making sure they're secure or the one they are familiar with before clicking on it or entering a site, but mistakes in Web navigation can still happen. Some folks on auto-pilot can easily click on a website, or even just click a bookmark out of habit, inadvertently being taken to a phishing page like the one that replaced myrogers.com with the fake survey click-bait trap. For these reasons, it's a good idea to have link safety websites bookmarked like McAfee's SiteAdvisor, Norton's SafeWeb, or PhishTank, which can quickly read the URL as safe or hazardous, if you have any doubts at all.
Ask an IT Expert
If you have questions or concerns about phishing and click-bait scams and better web link safety, Compunet InfoTech is the leader in providing cybersecurity and IT consulting in Vancouver. Contact one of our expert IT staff at (604) 986-8170 or send us an email at info@compunet.ca if you want to know more about URL and Web-navigation safety, and we will be happy to help.