Choosing a company responsible for maintaining your businesses IT is as important as any decision you'll have to make. Choose wisely!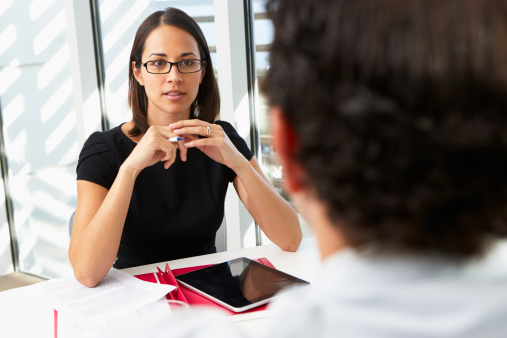 Ensuring that those running your IT are competent, qualified and dedicated to giving you the best support possible is imperative in guaranteeing that your business runs smoothly. Below is a list of 10 suggested questions that anyone seeking out a new IT provider asks before making any decisions.
IT support companies come in all different sizes and it's important to understand the reach of the company you plan to work with. As companies expand, often times so does their knowledge base, support, and ability to solve problems. With a smaller business, however, you may find yourself a higher priority and therefore be more valuable to the company. It's important that you weigh the pros and cons and determine where you stand with your IT provider. You should be confident that the company you choose has all of the necessary resources to meet your needs.
In the past, what industries have you worked with?
An easy way to determine if the company you're dealing with is equipped to handle your IT is to find out if they've worked with businesses similar to yours in the past. Of course the best scenario is that they have, but if not, you can see how their previous work stacks up with what your business will need.
How qualified is your company and staff?
When determining which IT company will best suit your business it's important to know the experience and certifications held by their staff. You should be able to read through testimonials and case studies from other clients on a company's website – this may answer some of your questions and also help to determine their past successes and shortcomings. A qualified IT company should also be prepared to discuss their certifications and how they'll relate to your business's needs.
It may seem trivial, but if part of your business's future may include moving or expanding, it's important to know what geographical areas the IT company you have in mind covers so that you'll always be covered.
What are your offered services?
Most significant for the average business today is the Cloud service – you should be hearing about this right away. A good IT company knows that the Cloud is the most secure and economic way to back up a company's files in addition to being the safest bet for data breach prevention. You should also inquire about security solutions, spam protecting, and virtualization.
Do you have a guaranteed response time?
In the case of a network breach or any type of issues with your IT network, you can expect that your IT provider offers a guaranteed response time. This, of course, will vary depending on the level of support you need and are willing to pay for. Also be aware that sometimes it can take much longer than predicted to get to the source of a problem – your IT provider should tell you this. You should be provided with a number of ways to contact your IT provider in case of a problem, just as they should be able to easily reach you in case of any issues.
Are you able to catch and resolve IT issues before they cause downtime?
Knowing your IT company's response time to an issue is crucial, but perhaps even more important is being ensured that they're dedicated to catching issues before they're able to become major problems. A good IT provider should offer 24/7 monitoring and regular maintenance to catch network issues before they do harm.
Will you provide outsourced CIO services?
If an IT provider has this mentioned as one of their services you can guarantee that they will be interested in your typical day-to-day procedures. Having an outsourced CIO working for your company will ensure that your IT is kept up-to-date and keep costs low.
What isn't covered in your support contract?
Aside from a list of all the great support your company is promising to provide, it's also important to recognize what isn't part of the deal. For example, will certain repairs or installations cost extra? And how much do they charge for non-covered services that may be crucial to you?
Once all of your questions have been answered to your satisfaction you can inquire how quickly an IT provider will be able to get you set up and secured. A good service provider should be able to get your company set-up quickly and with ease.
Compunet InfoTech is happy to answer all of these questions and anything else you may want to feel comfortable working with us for all of your IT needs! For more information contact us at info@compunet.ca or speak with us directly by phone at (604) 986-8170 .