Making the leap to the cloud can seem daunting at first, but the potential benefits make it well worth a look.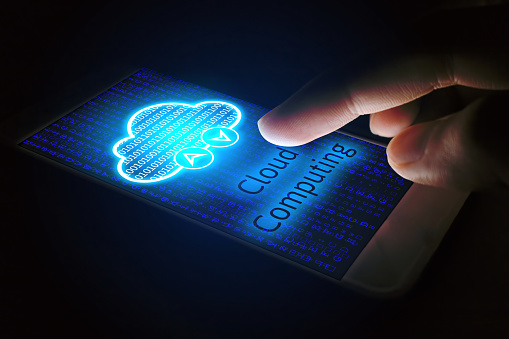 Are you in the cloud yet? Cloud computing is especially attractive for small to medium businesses (SMBs). With just a few clicks, computing resource needs can be set up remotely, managed by experts, and available to you from virtually any location – all of this at substantial cost savings to the typical SMB.
SMBs are leveraging the cloud to save money, enable collaboration and remote work, and cut down on the need for in-house IT experts. If you're currently using on-premises servers and networking, here are four key things you could gain by switching to the cloud:
Cost Savings: With cloud computing, you have no capital outlay for the equipment, you're simply renting it. The provider also maintains, upgrades, and repairs the equipment on your behalf. Cloud resources can usually be provisioned with minutes, or at most hours, with a few clicks of the mouse. Usage is metered, so you only pay for what you use. One Microsoft study reports that cloud saves 26% of IT budget.
Increased Flexibility: Cloud resources are provisioned to meet your individual computing requirements. If your needs fluctuate, the services can easily grow or shrink along with them. This is called elasticity.
Collaboration: Universally open applications and resources make it possible for people from diverse locations to more easily share work and data.
Security: Cloud services include professionally managed security solutions. Security updates and patches are handled by the provider. Backup procedures and disaster recovery planning can utilize redundant, off-site cloud storage and resources.
Types of Cloud Computing
Cloud computing is about a lot more than simply remote servers (though those are important too). The term "cloud" is just a metaphor for the internet, and cloud computing is the delivery of computing resources via the Internet, on demand, as services you can consume as needed. These resources are grouped into three categories:
Infrastructure as a Service (IaaS): This is the provision of computing resources, such as virtualized servers, over the internet. The service provider acquires and provides the physical equipment, along with the software to operate it. The SMB simply connects to the resource and uses it as needed. Billing is based on actual usage time.
Software as a Service (SaaS): Software applications that are delivered over the internet are called SaaS. They have the big plus of centralization and universal accessibility. People from multiple locations can work using the same application and data. Financial management software, workflow applications, and custom proprietary applications can all be delivered by SaaS. SaaS is usually charged on a subscription basis.
Platform as a Service (PaaS): PaaS, of primary interest to developers, provides a computing platform and development environment for creating and deploying applications. It includes infrastructure (IaaS) as a virtual server but additional things such as development tools and database systems. So a developer can build a Windows-based application or Linux-based application without setting up a local development environment.
Cloud Service Providers
Microsoft Azure and Amazon Web Services (AWS) are the two largest cloud service providers. SMB's who prefer Microsoft technologies in-house should look to Azure first, for several reasons:
Hybrid Cloud: Azure is known for its hybrid cloud capabilities. With a hybrid cloud, you can move part of your infrastructure to the cloud and keep other parts local. This can be an ideal way to make a phased transition.
Integration: Microsoft shops will be pleased to hear that Microsoft's Azure offering includes excellent integration with existing Microsoft products, including Active Directory.
License Mobility: Microsoft offers license mobility for qualifying applications. That means you can leverage your existing Windows Server licenses by using the Azure Hybrid Use Benefit when moving infrastructure to the cloud.
Office 365 and Dynamics 365: If your business is an MS Office shop, you'll be happy to learn that Azure offers Office 365 as one of numerous SaaS services, along with Dynamics 365, complete with identity management through Azure Active Directory
Both Azure and AWS are big supporters of open source solutions, including PHP, MySQL, and Linux virtual machines. Either platform can handle these technologies well.
If you're wondering about costs, check out this Azure price calculator that lets you examine the pricing of various Azure options.
Making the leap to the cloud can seem daunting at first, but the potential benefits make it well worth a look. Cloud computing provides access to powerful, diverse computing options at lower cost and with less in-house management required. Those resources are also flexible and elastic, so they're available when and where you need them, at the level you expect. It's a combination that provides pretty compelling motivation for a move to the cloud.