We are all familiar with the struggles of a low phone battery. For business owners, this can be very frustrating. Especially when your phone acts as your lifeline; and that lifeline is being cut short.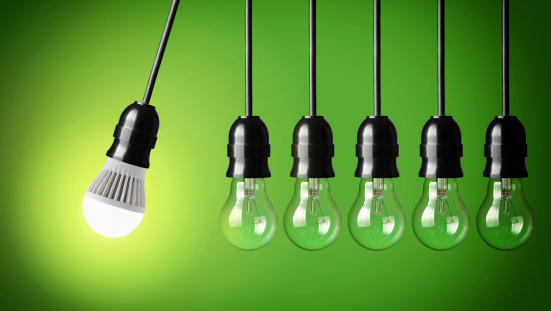 Here are some tried-and-true methods on how to save your iPhone's battery life so you can keep your focus back on business and less on when you're going to get that next charge.
Low-Power Mode
Enabling the low-power mode is very beneficial, as it affects a series of features to work together and save on some battery juice to keep your phone alive even longer.
Reduces screen brightness,
Disables mail auto-fetching,
Automatically locks phone,
Powers off the display
Encourages apps to disable battery-eating features.
Enabling this will also automatically force all these changes to happen at 20% and 10% of your battery. The best way to keep the time in between charges longer is to use it when your battery is above 50%.
Turn Off Background Apps
You may not know this, but even if you exit an application and can't see it anymore, it still runs in the background and uses up your battery. To turn off and get rid of all background apps that are running, navigate to:
Settings – General – Background App Refresh – Disable the background app.
Brightness
Your brightness will optimize your screen depending on the setting, but you don't always need your screen to be at full potential. Turning down the brightness will save on battery life big. You can also choose auto brightness; your brightness will automatically change depending on the lighting you're in.
Settings – Display & Brightness – Drag the slider to the left or right.
Wi-Fi
When you are out and about- away from work or your home, the Wi-Fi feature can constantly be searching for a connection. This uses up a lot of power as the phone is forcing to reach out and connect. Turn off your Wi-Fi at all times when you aren't using it.
Cell Data
Cell data can take up a lot of battery if you aren't near any towers. Your iPhone will work hard and use up lots of power to make a connection. When you are somewhere without towers, or simply don't need your data, turn it off.
Airplane Mode
This feature allows you to turn off all wireless connectivity. If you are awaiting an important call and know exactly when it is but your iPhone is dying and you are far from a charger, enable airplane mode. Just ensure you turn it back off before that call is due to come in because you won't be able to receive it if you don't.
Compunet InfoTech provides IT solutions to best suit your business needs – not the other way around. You can contact (604) 986-8170 or email us at info@compunet.ca to speak with one of our IT specialists. We are available for all of your information technology needs.