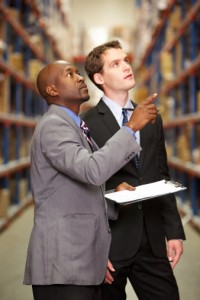 When you're your own boss, it's difficult, especially as industries of all types are becoming more competitive and agile than ever before. So what makes an effective business owner? They might have started with a good idea or intellect or connections, but ultimately, what gets you started doesn't keep you in business. We all know that. There are many business owners out there – some of them fail, others succeed; what's the difference between the two?
You can't simply snap your fingers and become an effective business owner, but you can start thinking about where to allocate resources to make your company the most efficient and profitable it's ever been. Let's start with information technology. Where are you allocating resources? Are you…
Hiring internal personnel that leave you spending money on salary, bonuses, vacation pay, and more?
Paying a third-party that simply responds to requests/emergencies instead of taking a proactive approach?
Leaving information technology management to the most tech-savvy individual within the workforce?
If any of these situations sounds familiar, it might be time to better allocate your resources. This means keeping employees focused on what they're supposed to be doing, even if they're tech savvy. This also means considering what you're spending on internal personnel/break/fix third party organizations.
As cybercrime continues to evolve, security has become an extremely hot topic. You can't afford to have a third-party responding to threats or an internal person who's not quite sure how to properly secure against them. You need an experienced team of professionals that are able to:
Assess all of the risks and/or vulnerabilities you might be facing
Take any industry-specific compliance regulations into consideration
Implement security measures to eliminate those risks and/or vulnerabilities
Educate staff members on proper best practices
Stay ahead of ongoing threats that arise within the industry you're operating in
The cost of security is well-worth the investment, as if you're not ensuring you're protected, you're going to end up with tons of costs associated with reputational damage, system recovery/repair, and loss of revenue due to lost customer trust and missed business opportunities.
You need to make sure the team of professionals you choose to work with is able to spend your IT security dollars wisely – choosing the right security measures, such as enterprise-grade anti-virus software, firewalls, and web-content filtering, to fully protect your livelihood against all types of attacks.
Contact Compunet InfoTech to find out more about what effective business owners do to handle their information technology. Call (604) 986-8170 or email us at info@compunet.ca to learn about our managed IT services wherein we handle your systems and secure against threats – all for one flat-rate monthly fee.