Cyber security myths can pose a danger to your business. Debunking the myths can keep your company safe from cyber criminals.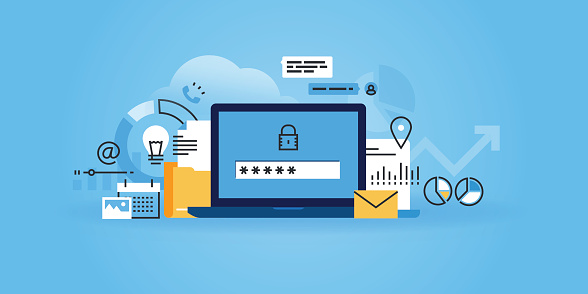 Security is a hot-button issue within the IT world. Despite cyber security firms stressing the importance of keeping confidential data safe, companies seemingly fail to heed warnings. On a regular basis, news agencies are reporting significant data breaches within the network of large corporations. To stay protected, your company needs to stop falling for some of the most common IT security myths.
Antivirus Software Provides Adequate Protection
One of the most antiquated notions is installing antivirus software on your network is enough to keep your data safe. Most of today's cyber attacks have a level of sophistication that makes it child's play to circumvent standard security software programs. Security software offers a modest amount of protection, but shouldn't be your one and only line of defense.
Overloading your IT Manager With IT Security Responsibilities
Another myth is a company can put all security tasks on a single IT manager. An IT manager is typically responsible for installing and updating services to your business network. Inadvertently, these services will introduce your network to potential risks. An IT security team should have separate duties from traditional IT departments.
IT Security Is All About Protecting Client's Money
Another myth is the sole purpose of IT security is protecting customer's payment details. Although credit card fraud is a problem, there are other vulnerabilities cyber criminals can exploit. Additional security risks include stealing personal information from your client base including email addresses and phone numbers. Hackers can also access private company information and offer to sell the data to the highest bidder. Cases of ransomware are also on the rise. In these incidences, your network is hijacked until you agree to pay an undetermined fee to hackers.
Go Offline for Safety
Many companies feel like going back to the old-fashioned way of handling business will put them at a lesser risk for security attacks. However, storing some of your data online and some offline cause gaps in data to pop up. These deficiencies make the job of protecting your network tremendously difficult. If a system isn't updated often, you may lack the security patches needed to protect existing data.
Go Big or Go Home
Unfortunately, this is not the motto of cyber criminals. Small and medium-sized businesses often wrongly assume they aren't at risk for cyber attacks. Despite statistics showing that 75 percent of small and medium businesses reported a security breach in 2015, only 7 per cent stated they expected to increase their IT security budgets. Cyber criminals know small business owners have a lax mindset about network security and will exploit this knowledge for their own personal gain. Hackers don't go after small businesses for astronomical sums of money, but just enough to put a dent into your budget.
Manufacturers Keep Us Safe
One of the most damaging myths is the idea any software or hardware developer has designed their products with the utmost security in place. For instance, many professionals have the misconception that owning a MacBook means you are never vulnerable to any cyber threats. Many manufacturers are focused on user experience and can't always foresee vulnerabilities within their systems. Some newer devices have the option to automatically encrypt data, but many times this features needs to be turned on before working. Utilizing a virtual private network or VPN is another method businesses can use to protect data.
Getting Hacked Is Only a Nuisance
Data breaches can be extremely costly for businesses, especially if you don't have a disaster recovery plan in place. Disaster recovery helps get your business back online securely in the most cost-effective manner possible. There should also be a business continuity plan that allows you to operate while IT professional manage any security issues.
The bottom line is IT security must be a priority for your business, no matter the size of your operation. Based on your industry and security needs, you can work with professionals to customize the appropriate level of coverage for your company.