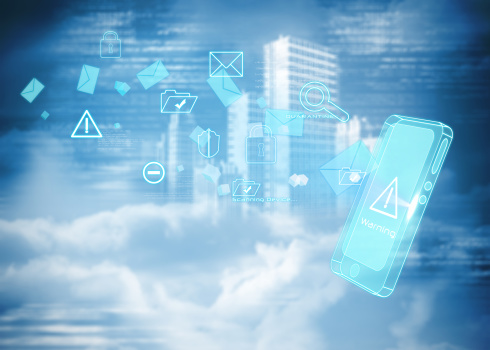 Cloud technology is changing the way that businesses function across the globe. It is untethering workers from their cubicles and enabling access to a diverse array of powerful tools and applications from laptops and mobile devices. Microsoft Exchange is a communications backbone for many businesses regardless of industry or size. With the advent of cloud technology many businesses are considering moving their Exchange servers to the cloud. It's an attractive proposition: swipe a credit card and your Exchange needs will be more-or-less be taken care of. However, there are many compelling reasons to keep your Exchange server onsite.
It's like the difference between a standard and an automatic transmission: one will offer you a much greater depth of options and control, the other will function well but without the ability to customize, manage or maintain. There's also the considerations of cost and security that inform how your business will go forward with Exchange.
A local Exchange server will give your organization instantaneous intra-network email communications. On premise servers are integrated with a local Active Directory, circumventing the technical headache of setting up and syncing an Active Directory with a cloud service and managing two separate directory.
Cost is a dominant factor in choosing how your organization will handle its Exchange needs. A local Exchange server will be a one-time, up-front cost that can be financed or leased. Most Exchange servers will have a high functioning lifecycle of five years considering warranties and licensing for the software. This operational cost will be a singular, finite expense, and any further maintenance can be handled internally or through service contracts that can be included with the licensing. The only other expenses involved are in relation to administration and the running cost of the server. Administration of a local Exchange server and a cloud-based option are practically identical. Running costs are largely incidental; the lights are on at the office anyway.
Company growth won't affect cost as much as a cloud based service. With a cloud service you pay per user, so adding new staff can rack up a monthly cost pretty quickly. With a local Exchange server your expense is put down up front, and you can easily add new accounts internally.
If your organization handles sensitive or confidential data a local Exchange server can be a huge boon to operational security. With a local server you will have full oversight and control over email processes and data. This allows you to directly manage who had access to the server and how the security protocols function. In addition to the higher granularity of security options you will have the ability to integrate with other security or business management systems. This can heighten your security profile and allow you to customize your email server to meet your company's needs.
When making the choice to keep your Exchange servers in house it is important to measure and understand your organization's unique needs. Contact Compunet InfoTech by phone at (604) 986-8170 or email at info@compunet.ca to learn more about how keeping your Exchange servers on site will benefit your company.