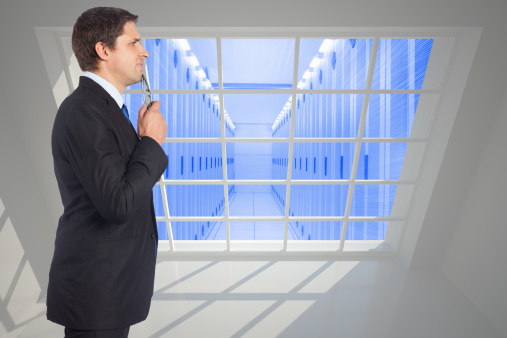 July 15, 2015 will mark the end of service for Microsoft's support for Windows Server 2003, the once widely used and now badly outdated server OS. With the days slipping away on this Windows XP-based OS, proper planning and migration of your data will make certain that this day doesn't go down in infamy at your office.
Businesses still using Windows Server 2003 must upgrade to a newer OS to remain current with security upgrades and technical support from Microsoft. Continuing on with Windows Server 2003 past the end of service date could result in:
Security breaches
Lost or stolen data
Errors
Incompatibilities between applications
Any of the above could mean more than just lost money for your business – you're also at risk of wasted time and productivity, as well as potentially damaged relations with any clients whose confidential data is at risk.
Your business could also be legally obligated to use a currently supported server OS when storing sensitive data to remain compliant with any regulations your industry faces, such as HIPAA or PCI. There's really little reason to hang on to the old and underpowered OS, given the following:
No professional support from Microsoft
Widespread risk of bugs, security catastrophes, and compliance issues
Risk of legal threat
Unfortunately, the process of migrating to a modern server OS can be complex and fraught with incompatibility problems, particularly when moving from a 32-bit to 64-bit platform.
With this in mind, the clock is ticking on Windows Server 2003's expiration date, and businesses should have a plan in place with time to spare for troubleshooting. A hasty migration could result in unplanned failures in service, support, and security.
Microsoft Server 2003's end of support guide suggests taking the following steps when planning your migration:
Discover: Determine which applications and workloads are running on Windows Server 2003.
Assess: Categorize applications and workloads by type, importance, and degree of complexity.
Target: Choose a migration destination for each application and workload.
Migrate: Build your migration plan in-house or through an outside service.
Your IT support professionals at Compunet InfoTech are ready to help you assess your options and plan for a smooth migration to a newer, more improved server OS. We can help determine your needs and choose the best option to fit your daily operations and budget.
Upgrading your current server is technically an option, although it may be short sighted if you are using outdated hardware that could leave your server at risk in the future.
Migrating to a new server and upgrading your OS is a more common solution, but keep in mind that this process may take weeks or even months depending on the size of your business and the demands on your current server. Again, coordination and planning are key.
If you haven't made a significant upgrade to your server in recent years, you might be pleased to find out that physical storage is cheaper than it used to be. You may also be intrigued by the possibilities of a cloud-based server either through an outside service or through an in-house cloud system. Many businesses may find that the cloud can operate conveniently and securely in the cloud alone.
The task of migrating and upgrading servers may appear daunting, but this is one deadline your company can't afford to miss.
Luckily, we're here to help. Contact Compunet InfoTech to learn about the IT services and support we offer for businesses in Vancouver. We can help you with a smooth and easy migration from Windows Server 2003 so your business suffers no downtime or disruption. Call us at (604) 986-8170 or send an email to info@compunet.ca today.