In today's world, even small businesses have sizable computer networks. Managed services can be a more cost-effective way to run them than in-house IT staff.
In today's world, even small businesses have sizable computer networks. Not only do they have one or more servers and a collection of desktop machines, most allow mobile devices and remote access. Connections to cloud services and partner sites are common. VoIP phones may be part of the network. A small or medium business network has vague and sometimes porous boundaries, yet it's necessary to manage it, keep it running efficiently, and above all keep it safe from intrusion.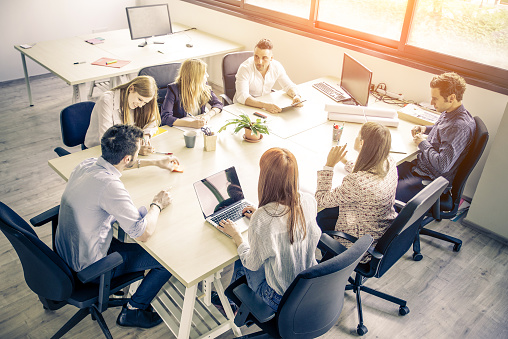 This is a big order for a business that can't afford an IT staff with broad expertise to cover the systems 24 hours a day, including weekends and holidays. Running a network requires expertise in router configuration, system management, security, and application software, but it can be hard to justify a full-time staff to cover all these skills.
A more cost-effective approach is managed services. This term covers a broad range of options, from limited assistance to full outsourcing. The level of assistance a business needs will depend on the nature of its operations, obligations, and policies.
Types of services
At the simplest, least expensive level, a managed service provider (MSP) does only monitoring and incident management. For a monthly fee, it monitors a network for unusual behavior and addresses any problems it detects. The company can also report problems directly.
Beyond this, an MSP may offer a variety of services while leaving a company in charge of its own IT. There may be service packages or an "a la carte" plan. They can include:
Network configuration. The MSP will set up the network, configure the router and firewall, and manage its internal connectivity. This lets the company run an efficient network and improves its security.
Server management. The server's system software and account management become the MPS's responsibility, along with any services it provides to internal or external users. The MSP will install security measures and manage user accounts.
Offsite backup. The best protection against physical disasters and malware that destroys files is a backup at another location. An MSP will offer safe, offsite backup of all essential files.
Email management. Spam not only reduces employee efficiency, it's often a way to get malware into a company's systems. Spam filtering helps to keep "phishing" email out.
Network-wide security. An MSP can take responsibility for all the devices on a business's network, installing security software on company machines and managing access from other devices and locations. This can include setting up a virtual private network (VPN) so that employees can remotely access the network without loss of security.
Colocation and cloud services
Managed services can even mean moving IT operations off the premises. The MSP can not only manage servers but host them in a data center. This gives them more physical security, a controlled environment, an onsite staff to address hardware failures, and reliable electric power.
A cloud service is another way to achieve the same results. The difference is that a cloud service isn't tied to a specific machine. With colocation, the business has the exclusive use of specific computers. On a cloud service, the client shares a pool of computing resources with other businesses.
Addressing concerns
Businesses are rightly concerned about entrusting their data to another company. With the right MSP, they can have more security than they would managing everything in-house. The way to choose a provider is to look at its reputation, record, and practices. Examine the agreement it offers carefully to see what guarantees it offers.
The complexities of system and network management are often more than a small or medium business can handle internally. Managed services offer an economical and reliable solution.
Compunet InfoTech, Vancouver
Contact us at info@compunet.ca to learn more or call (604) 986-8170 .