There are many reasons business owners are feeling the pull to migrate to cloud solutions as an answer to their data protection and storage challenges. Many feel that on-premise file servers are an outmoded technology compared to the burgeoning presence of cloud storage and other services which entice with their ease of use and access. Studies have shown that although it may not be easy to make the changeover, cloud migration yields many more benefits than drawbacks.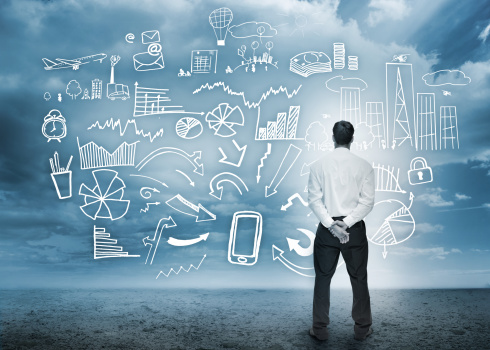 Below are some of the main reasons for using cloud computing for business over traditional servers:
Scalable solutions. The ability to scale up and down based on real-time contingencies and requirements is one very attractive aspect of cloud computing. RAM, hard drive space, and CPUs can be quickly added as needed, based on company growth, making the scalability factor high on the list of attractors to the cloud.
Security and data integrity. Conversations on the Web have recently brought to light security concerns about the cloud, though evidence shows that the security risks in the cloud are much lower than naysayers make them out to be. The truth is that there are very high levels of security (including cybersecurity) and data integrity in contemporary cloud computing, and it took a long time to reach those standards.
Cost-friendly options. This perhaps the overarching reason many enterprises are moving their data storage to the cloud: the cost savings that come with the "pay as you go" ethos inherent in subscribing to cloud services. Since you only pay for what you use in cloud computing, the cost-elimination of outsized on-premise file servers becomes an undeniable attractor.
Remote access eliminates on-site networking necessity. With cloud computing, you no longer have to be physically present in the office where on-site servers are located, thanks to remote access, a.k.a. remote desktop. You can literally be anywhere in the world, and as long as you have the proper access permissions and authentication, you can access any cloud server and database.
The cloud computing standard. You should consider migrating your file server(s) to the cloud simply because it is quickly becoming the standard across many industries and market segments. Sticking with outmoded, bulky, expensive, inefficient on-premise servers might make you look like a throwback to both staff and clients alike. Getting on the cloud computing train, then, means you're also "getting with it" in terms of 21st Century computing standards.
Some Strategic Tips for Cloud Migration
Here are some further tips on helping business owners with their cloud migration strategies, from those in the know:
Know the potential risks, like any you take in the business world. "As a result [of the split in opinions on cloud migration], two groups of customers have formed," CentreStack, a self-hosted cloud storage and file sharing vendor, recently told its customers. "The first is content to stick with their existing file servers to avoid the risks associated with cloud migration and the potential loss of security, compliance or control, while the second is willing to embrace the convenience and productivity gains promised by business file sync and share services despite these potential risks."
Fit the application to your business model and operations. "While the promise of improved flexibility and scalability make cloud migrations seem like a can't-miss venture, not every application is right for the cloud," industry expert Nicholas Rando cautions. "Legacy applications, mission-critical workloads and sensitive data – such as credit card information – may not be suited for the public cloud."
Gradual migration is better than "all at once" moves. "Many enterprises move from 0 to 100mph when looking to migrate applications and data," computer networking consultant David Linthicum explains. "This leads to too many moving parts and not enough time to recover from mistakes. As a result, at least some of your massive migration project will fall on its face."
Need More Advice on Cloud Migration?
If you need further advice about cloud migration and computing, Compunet InfoTech is a proven leader in providing IT consulting and cloud services in Vancouver. Contact one of our IT experts at (604) 986-8170 or send us an email at info@compunet.ca today, and we can help you with all of your cloud computing or migration concerns.