Nowadays, just about every type of business requires IT support. The transfer of digital information in an accurate, prompt and secure fashion is essential to success. However, those who own small- to medium-sized businesses will find that it is quite difficult to afford a full-time in-house IT staff. The alternative solution is to hire an IT company to do the work for you. Let's delve into exactly what you should look for in an IT company.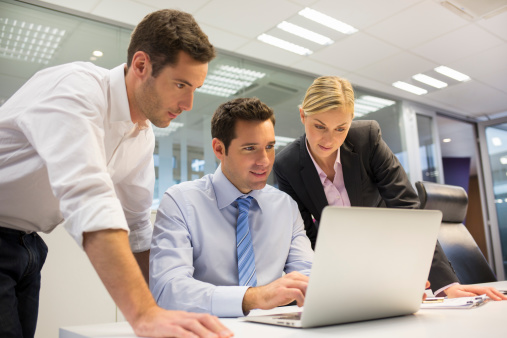 Experience
Plenty of IT companies make online claims that they can build websites and provide extensive IT support. However, such online bragging is in no way indicative of the company's merit. It is imperative that you dig into each prospect's background in order to determine if they are indeed qualified to perform your company's IT work. Find out if they have experience in this niche and whether it is extensive or minimal. Obtain references and client testimonials. If an IT company refuses to provide references, move on to the next prospect.
A Physical Business Address
This might seem like an odd concern yet you would be surprised to learn how many phony IT providers tout their services on the World Wide Web. IT companies worth your trust will provide their physical business address without putting up a fight. Once you have the address, check it out on Google maps or in-person to make sure that it is not a house or apartment in which an individual is attempting to operate an IT business.
Can the Company's Personnel Communicate in a Straightforward Manner?
The importance of maintaining clear lines of communication with your IT company cannot be understated. Yet simply being there to answer the phone or e-mails will not suffice in and of itself. An extraordinary large percentage of IT companies rely on industry jargon rather than communicating to clients in layman's terms. If a potential IT services provider refuses to communicate directly with you in a language that is easy to understand, it is a gigantic red flag. The company's staff might communicate in such an obfuscated manner in an attempt to make its work seem overly complicated to justify exorbitant rates. Or, maybe they don't want to put forth the effort to translate "tech speak" into "everyday speak".
Availability
The best IT service providers are flexible and reliable. There is no sense in hiring an IT company that will not be there to answer your phone calls or e-mail messages during crises. Imagine a scenario in which a bug emerges in your software or hardware and threatens your operations. Most businesses work on strict deadlines that must be met at all costs. If you can't get in touch with your IT company for support in a timely manner, it will negatively impact the bottom line.
A Focus on Efficiency
A surprising number of IT companies will do the bare minimum amount of work for their clients. These groups cease their efforts once problems are solved, even if the solution might only be a temporary fix. Don't let an IT company get away with this sort of laziness. Sure, they might be doing just enough to solve your problems in order to manage the demands of their other clients, yet you aren't paying for just the bare minimum. Your IT company should proactively search for ways to improve your data management and your organization as a whole. If it appears as though a prospect does not sincerely have your company's best interests at heart, move on to the next prospect.
We Are Proud to Provide IT Services You Can Trust
Compunet InfoTech is the trusted choice when it comes to staying ahead of the latest information technology tips, tricks, and news. Contact us at (604) 986-8170 or send us an email at info@compunet.ca for more information.