Do you have an in-house IT person or staff that helps you handle issues or implement new hardware and software? If so, that's fantastic. But the secret to growing your company exponentially goes above and beyond handling issues or implementing new hardware and software. The secret is simple: Outsourcing to an experienced IT company to handle some or all of the management of your information technology.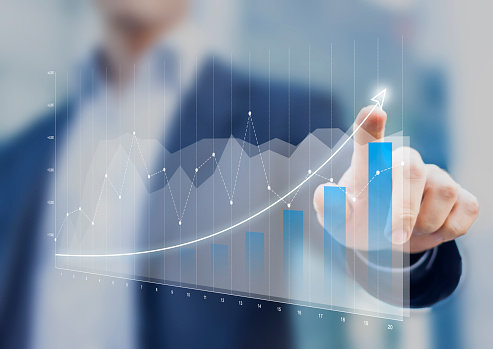 Why is outsourcing the secret to growing your company exponentially? Because an in-house IT person or staff, while they might be great at what they do, simply doesn't offer the expertise, resources, or time needed to help you handle your entire infrastructure – all while finding innovative ways to reach goals and objectives.
If you have an in-house IT person or staff, it's likely beneficial for you to go ahead and augment some of their capabilities. If you don't have an in-house IT person or staff, it's extremely important to make sure you're outsourcing to an IT company that's able to help you out.
Compunet InfoTech helps you focus on what's important: running your business while saving time and money. We're here to take over some or all of the management of your information technology.
If you aren't convinced yet, here are some key factors that might change your mind:
Reduce your operational costs.
Cut down the costs of hiring additional internal resources that require salaries, benefits, and the expense of training and certifications.
Eliminate the amount of unnecessary issues that lead to incredibly costly downtime.
Stay current with the latest technologies, which means less performance issues that slow staff members down.
Pay only for what you need.
We specialize in the areas you need most (no non-sense).
You benefit from the collective knowledge and experience of a team of individuals and their skill sets.
All our staff have industry training and certifications.
You're able to get the most out of your network and the best solutions for your business.
Use our endless resources.
Reduce the risk of costly technology decisions that don't work out.
Safeguard your IT from malware, viruses and hackers.
Meet all regulations regarding privacy for data in your industry.
Take advantage of responsive tech support.
Compunet InfoTech knows we have a job to do, and that's getting you back to yours. The life of a business owner is stressful enough, we're here to help you forget about the technical side of it.
Contact us at (604) 986-8170 or email us at info@compunet.ca to find out more about our managed IT services. We're the preferred choice for businesses looking for responsive IT support in Vancouver.
Performance-driven professional with 20+ year record of demonstrated success driving significant growth in sales and revenue for products and services. Identify market needs and implement innovative strategies to capture new business. Engaging and articulate presenter with a talent for delivering winning product and sales presentations to a diverse client base.